WHAT IS CHAGA?
Chaga is showing up everywhere nowadays. "What is chaga mushroom?" and "what are chaga mushroom benefits?" have become increasingly popular questions amongst doctors, alternative medicine advocates, and researchers. It is the main ingredient in super-immunity teas, coffee elixirs, and a number of health-boosting supplements.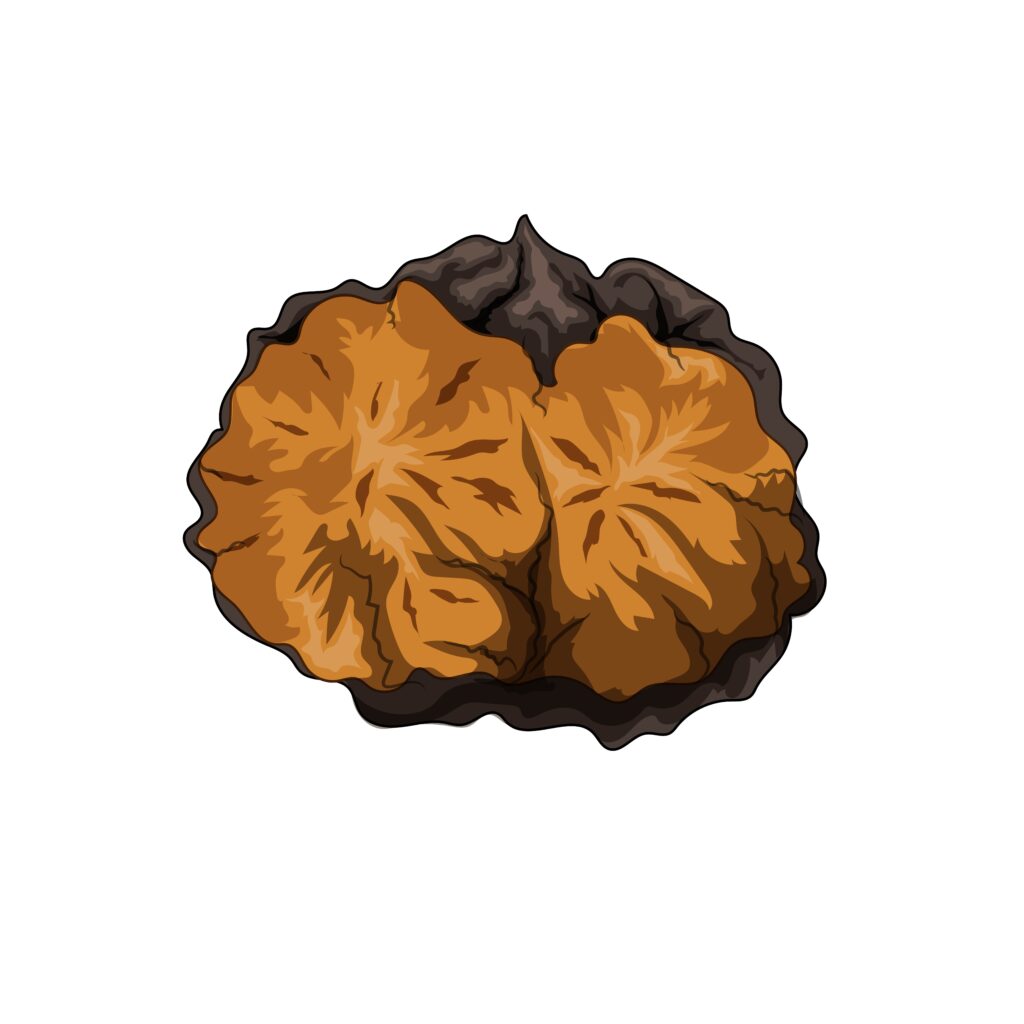 Natural healers and traditional medicine practitioners have been aware of this mushroom for centuries. They prescribe it for many ailments, including cancer, bacterial infections, tuberculosis, heart disease, and parasites. It is often recommended as a general medicinal to boost the immune system, for healthy and sick folks alike. The extract has been referred to, as an immune system booster and agent for cancer suppression.
---
HOW DOES IT GROW?

Chaga is a polypore fungus that grows mainly on birch trees in cold climates. It grows on living trees, but it is parasitic. This means that the fungal mycelium enters the stem of a mature tree through a crack or a wound in the bark and then starts to absorb and synthesize healthy compounds that we, humans, will consume. Some say the relationship between tree and fungus is mutually beneficial or symbiotic because the fungus may be increasing the tree's immunity and transferring healing elements. However, in the end, the fungus sucks the life out of the tree, slowly killing it.
A tree with chaga growing on it is undoubtedly going to die. It is only a matter of time. It takes years, though, for this to happen. In fact, a mature chaga specimen takes 3-10 years to develop. Often, the mushroom will remain on a tree for decades until the tree finally gives out. When the tree dies, it dies along with it; a symbiotic relationship ended. Once the fungus dies, it is considered no longer medicinally viable.
---
DESCRIPTION OF THE MUSHROOM
The chaga polypore fungus doesn't look like a mushroom, as most people think of mushrooms. In fact, it's not actually a mushroom. The growth coming out of the tree is a fungal mycelium, the vegetative part of the fungus. It is made up of thousands of branching hyphae, which network with the birch tree, transferring nutrients and communicating with its host.
Chaga grows from the side of the tree, like a large blackish-brown tumor. The appearance is much like that of a burl, and there is often quite a lot of confusion among new foragers mistaking burls for chaga. On the outside, the chaga looks like burnt charcoal, and on the inside, it resembles a golden brown or amber-colored woody material.
A fully grown specimen can reach up to 19" tall and wide, with an overhang of 10". It's quite large and noticeable protruding from the side of a birch tree. A mature chaga polypore can weigh up to 10 lbs.
It seems remarkable that anyone had the foresight to imagine this odd-looking protrusion on mature birch trees had medicinal qualities. However, ancient cultures were resourceful to the extreme, and it actually isn't that huge a leap.

Birch trees have long been known to have medicinal qualities on their own. Among ancient cultures, birch tree extracts, bark, and teas were used to treat pain, relieve inflammation, and specifically for treating arthritis and rheumatism. The polypore fungus siphoning the life out of the tree is also drawing out the medicinal qualities, in a concentrated form.

HOW IS CHAGA CONSUMED?
Chaga cannot be eaten raw or cooked like other types of mushrooms, for example, button mushrooms or shiitake. It is a hard, dense polypore mass. This type of medicinal mushroom is not edible in the standard method. Instead, its properties need to be extracted. The extraction requires prolonged simmering or soaking. This process makes the beneficial components bioavailable to the human body, which means the body can absorb the nutrients.
Traditionally, the polypore is broken up into small pieces, then boiled to make a tea. The fungus is removed before drinking the tea. It is also commonly finely powdered and mixed into liquids. Or, it can be combined with binders to make a salve or medicinal application.

Chaga tea is extremely popular, as are chaga tinctures. Making chaga into a tea or tincture is relatively easy, as long as you have the raw fungus available.
If you don't have access to the raw fungus, there are quite a few companies nowadays selling chaga powder, tinctures, coffees, teas, and supplements. Most health food stores have chaga available in some form. Before you buy from a store or online, be sure you trust the company and their harvesting practices.
Chaga harvested at the wrong time may not be as medicinally potent. Also, there likely is a difference between the quality of cultivated and wild-foraged chaga. All chaga should be harvested sustainably. It is vital to make sure you are supporting a company that follows environmental standards so as not to deplete the supply of wild chaga.
The taste of chaga is earthy and a little sweet. The sweetness comes from the host birch tree – birch sap is quite sweet. Usually, though, it is mixed with other liquids, sweeteners, or flavoring to make it more enjoyable. The flavor isn't bad on its own, but most people prefer to add it to something.
---
HISTORY OF CHAGA
Early eastern Slavic populations in Europe used it to treat a variety of internal and external issues. They used it for stomachaches, kidney issues, lung problems, inflammation of the joints, and treating tumors. Chaga was also popular as a topical application in treating skin diseases. It was ingested as a tea to increase overall vigor, immunity, and health.
A czar in 12th century Russia credited the application of a chaga decoction in the disappearance of his lip tumors. This is the first documented case of the mushroom effectively treating diseases.
Indigenous North American peoples used it as a digestive aid, to treat viral infections, alleviate joint inflammation, and for combating toothaches.
In 1955, Russia recognized chaga as an approved medicine for boosting the immune system. The word for chaga in Norwegian is "kreftkjuke," which means 'cancer fungus.'
The name comes from the Russian word for mushroom, 'czaga'.