As much as Chaga (Inonotus obliquus) is gaining popularity in today's day and age, it has actually been used for centuries by indigenous cultures, natural healers, and traditional medicine practitioners. Before we have a closer look at the 5 Chaga skin benefits, let's go back to the historical uses of the fungus. Chaga mushroom has been prescribed for many ailments, like cancer, bacterial infections, tuberculosis, heart disease, and parasites.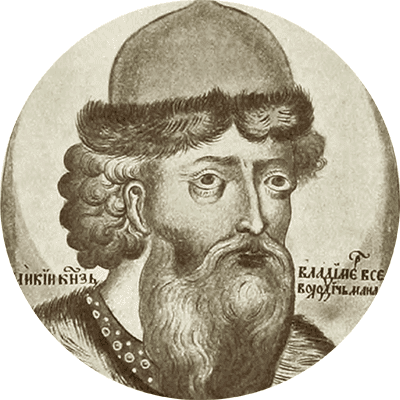 Early eastern Slavic populations in Europe used it to treat a variety of internal and external issues. They used the fungi for stomachaches, kidney issues, lung problems, inflammation of the joints, and treating tumors. Chaga was also popular as a topical application for skin diseases. It was ingested as tea to increase overall vigor, immunity, and health.
It turns out that a czar in 12th century Russia credited the application of a Chaga decoction in the disappearance of his lip tumors. This is the first documented case of the mushroom effectively treating diseases.
Research that followed in Russia
In the 1950s the Moscow Medical Institute began conducting clinical trials of Chaga. The researchers agreed that Chaga improves immune functions. Which led it to be accepted in medical clinics all around Russia.
In 1955 Chaga was then studied more thoroughly, and recognized as a medical treatment in Russia by the Russian Medical Academy of Science.
In 1968 "The Cancer Ward" by Russian novelist Aleksandr Solzhenitsyn popularised the historically unrevealed, and out-of-reach knowledge of the benefits of Chaga available to the Western world.
So what exactly does chaga contain?
The mushroom contains a large number of polysaccharides in the form of β glucans, which have a strong antioxidant activity inside your body. These compounds help fight off free radicals, maintaining a normal cell cycle. They also act as prebiotics to stimulate the growth of healthy gut microbiota.
On the Oxygen Radical Absorbance Capacity (ORAC) scale, Chaga is an ultra-potent source of antioxidants and is naturally rich in betulinic acid. On a cellular level, Chaga benefits your health by assuring normal vital functions, that are easily disturbed by today's external causes.
List of minerals, vitamins, and nutrients found in Chaga mushroom:
Calcium, Cesium, Copper, Fiber, Iron, Magnesium, Manganese, Potassium, Rubidium, Selenium,
Vitamin D, Zinc
5 Benefits of chaga for optimal skin health
Chaga is great for skin support and can be extremely beneficial for anyone suffering from different skin conditions like acne, allergic reactions, dermatitis, rosacea, different causes of itching (like bug bites), eczema, psoriasis, rashes to name a few.
Skin benefit #1: Chaga supports the healthy regeneration of damaged skin cells
Chaga contains a form of Betulonic acid, that is famous for skin regeneration. The fungi will improve your skin's elasticity, by aiding collagen production. Supporting your skin restoration back to health will inevitably improve the natural look of your skin!
Skin benefit #2: The enzymes found in Chaga will help you fight acne
For optimal skin health, you need to make sure your skin is clean, supported by vitamins and acids, and last but not least well-nourished. There's a false assumption that oily, acne-prone skin needs to be dried. The truth is that consistent moisturization is the most effective tool to prevent skin cracking and pore-clogging.

The best methods associated with the prevention and elimination of acne include ensuring that your skin is clean and continually receiving an adequate amount of nourishment. Additionally, skin that is consistently being moisturized can be a helpful tool in preventing cracking and degenerating which unfortunately is the cause of acne and premature aging. Chaga is packed with enzymes that work wonders for keeping skin moisturized and healthy, whilst keeping away clogged pores, and dirt build-up – the microscopical causes of acne.
Skin benefit #3: Chaga helps your body fight against free radicals
Free radicals are nowadays unavoidable, unfortunately, they cause damage to parts of cells such as proteins, DNA, and cell membranes by stealing their electrons through a process called oxidation. Due to its parasitic properties, Chaga does a great job of eliminating oxidative stress. The antioxidants found in the fungi fight the radicals, which results in slowing down your aging process. The ORAC (Oxygen Radical Absorbance Capacity) score in Chaga is highest among natural foods. Which helps your skin prevent the onset of wrinkles, aging, and discoloration due to defense against the inescapable free radicals.
Skin benefit #4: Chaga is high in melanin, protecting you against UV damage
Chaga is among the richest sources of melanin. Melanin plays a crucial role in protecting your skin from the intense damage of prolonged sun exposure, and other elements that may harm the skin.
Melanin sub-types, which include:
Eumelanin. Mainly establishes color of the hair, skin and the eyes.
Neuromelanin. This is found in the brain. Healthy levels of this kind is needed for regular neurological functions
Pheomelanin. This type is additionally discovered in the skin, hair and is also usually in charge of natural red hair.

Aging is a result of the poor manufacturing of these shade pigments. Genetics, as well as ecological elements such as exposure to the sun and nature of the occupation, play a significant role. Despite the current melanin state in your body, chaga helps to preserve healthy and balanced levels of the pigments. Melanin, therefore, plays an important part in better defense against ultraviolet rays and reducing the risk of skin cancer.
Skin benefit #5: Chaga is a natural anti-imflammatory
When fighting with itchy bites, allergic rashes, or inflamed skin, you'll find a lot of relief in applying chaga topically as well as consuming it. The fungus is naturally anti-inflammatory, meaning it calms the skin and will help to reduce areas of skin inflammation. Improving both pain and function, by healing the skin and supporting the health of your immune system, to reduce future outbreaks.
Key takeaways
There are many more benefits of Chaga, for your well-being as well as skin support. What makes Chaga mushroom so incredibly effective in skin health, is the ability to strengthen the skin's own resilience to damaging factors found in nature. The key to good skin is: being consistent with looking after your skin, supporting it by nourishing your body with healthy foods, and having a regimented, researched skincare routine.