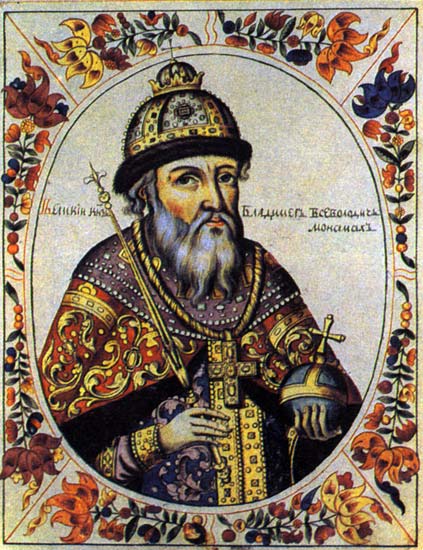 Chaga mushroom has actually been used for centuries by indigenous cultures, natural healers, and traditional medicine practitioners around Russia. Due to the abundance of birch trees there, Russian Chaga is famous and has been distributed around the world.
Early eastern Slavic populations used Chaga to treat a variety of internal and external issues. Chaga was used for stomachaches, kidney issues, lung problems, inflammation of the joints, and treating tumors. It was also popular as a topical application for skin diseases.
It turns out that a czar in 12th century Russia credited the application of a Chaga decoction in the disappearance of his lip tumors. This is the first documented case of the mushroom effectively treating diseases.
Research that followed in Russia
In the 1950s the Moscow Medical Institute began conducting clinical trials of Chaga. The researchers agreed that Chaga improves immune functions. Which led it to be accepted in medical clinics all around Russia.
In 1955 Chaga was then studied more thoroughly, and recognized as a medical treatment in Russia by the Russian Medical Academy of Science.
In 1968 "The Cancer Ward" by Russian novelist Aleksandr Solzhenitsyn popularised the historically unrevealed, and out-of-reach knowledge of the benefits of Chaga available to the Western world.
"The Cancer Ward" Chaga mushroom
In a chapter called "The Cancer in the Birch Tree," Solzhenitsyn describes a character named Oleg Kostoglotov, who was a political prisoner and got released from a prison camp only to find he has developed cancer. He got assigned to a clinic to receive high-dose radiation. He has been described to be telling the fellow patients how he wishes, he could have been given a more painless "peasant's" cure.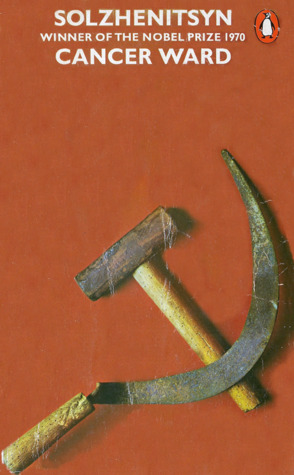 Related: Health Benefits of Chaga
Russian Chaga
In the following period, medical literature was increasingly writing more about cancer. During that time Sergey N. Maslennikov, a Russian doctor born in June 1887, had noted that he didn't have any cancer patents among the "peasants" he treated. Which lead him to investigate the phenomena further, discovering that these people saved money on buying tea by harvesting and brewing wild Chaga.
He started to believe that people had prevented and treated their cancers unknowingly by consuming Chaga for centuries. So he went on experimenting with the fungus, considering whether it should be boiled and at which temperature. Making notes on how many doses should be given and which tumors responded to the remedies. He started treating his patients with the Chaga mushroom. From the information, we gathered it looks like he took on the work to administer just this treatment alone without the addition of conventional beliefs.
Doctor Sergey N. Maslennikov's diary records the results of the patients treated with Chaga and many of them are noted to have made a full recovery.
It is worth reading his diaries with records of the results of his treatments. There are multiple records of full recovery. Yet this method of treatment was not recognized for a long time. Dr. Maslennikov was obligated to see his patients secretly, not at work or home. In 1950, after many years of research and observation, Dr. Sergey N. Mislennikov applied to the Ministry of Health for his invention. Copyright was obtained eight years later, in 1958.
Today Maslennikov is remembered as a man of ability. He ordered numerous formulas that are still devoured by the inhabitants of the "city" for treatments like sore throat and colds.
To learn more about the life of the doctor and his writings visit the Literary and Art Museum Marina and Anastasia Tsvetaeva. Where one of the excursions is devoted to the role of Alexandrov (a place in the Vladimir region, Russia) in the days of political repressions in the USSR. That time it became a refuge for many repressed men of science and art, who were forbidden to live in Moscow. Alexandrov was a place of exile for Sergey Maslennikov, the doctor who successfully treated oncology patients, including writer Aleksandr Solzhenitsyn; the Hungarian artist Victor Toot and the writer Jozsef Lengyel.
Related: How should you be drinking Chaga?
How to find Chaga in the wild?
These mushrooms grow best on the outside of yellow and white birch trees. If you think that you've found Chaga on trees like oak, cherry, or poplar, you might be mistaking the fungus with a burl. Unfortunately, the Chaga's that have been planted on other threes don't seem to have the same health benefits as the ones growing on birch. Since a lot of the healthy compounds and nutrients it contains are produced from birch trees and their sap. Keep in mind that Chaga thrives in cold, damp conditions, and has a great tolerance for surviving hard winters.
Unlike many other fungi, Chaga starts growing from inside the tree, instead of developing on the surface of the tree. As the fungus matures, it protrudes from the tree.
It's important you stay alert and extremely patient with lots of time for seeking, and exploring. Only one in 20,000 birch trees will be host to this polypore. Chaga generally only grows on older trees. So, older growth forests are the best place to look.
Most often, Chaga is found on Paper birch (Betula papyrifera), Yellow birch (Betula alleghaniensis), and Heart-leaved paper birch (Betula cordifolia). It is not always easy to spot due to its camouflage black surface, which blends in with the black and white birch bark. Make sure to keep your eyes off the ground as the most common height range between which Chaga likes to plant itself is 2-10 meters.
Note that Chaga mushroom is a type of fungi that reproduces thanks to spores, therefore once you've found one, it's most likely that there are more growing in the area. The spores are microscopic biological particles, that travel through the air and determine the next suitable birch bark cracks where a new life cycle for the fungus begins.
Related: How to harvest healthy Chaga?