Chaga mushrooms are incredibly effective for skin health, as a powerful antioxidant, the fungus has the ability to strengthen the skin's own resilience to damaging daily environmental stressors. Therefore using Chaga DIY Toner or cream as a topical treatment can be extremely beneficial for anyone suffering from different skin conditions like acne, allergic reactions, dermatitis, rosacea, different causes of itching (like bug bites), eczema, psoriasis, rashes to name few.
This time we're focusing on creating a DIY Chaga recipe to help heal the cause of acne vulgaris – a common chronic skin disease involving blockage and/or inflammation of pilosebaceous units (hair follicles and their accompanying sebaceous gland). Acne can present as noninflammatory lesions, inflammatory lesions, or both combined, affecting mostly the face, back, and chest.

One of the water-soluble compounds found in Chaga is polyphenols, which have proven antimicrobial, anti-inflammatory, and antineoplastic properties. Recent studies have even suggested that water extracted polyphenols can reduce sebum production in the skin and treat acne vulgaris.
Related: 5 Benefits of Chaga for skin health
Chaga in skincare products
There are three most common extraction methods for Chaga (water extraction, ethanol extraction, dual extraction), each produces tinctures with different micronutrient content. As a topical treatment, especially in delicate areas like your face, try to avoid ethanol extractions as alcohol has a tendency to dry out your skin.
Hot water extracted Chaga tincture's benefits in skincare, the water-soluble compounds include, but are not limited to high levels of melanins, polyphenols, and polysaccharides like beta-glucans.
Melanin in cosmetics is used as a skin-conditioning, protecting, anti-aging agent. It's a polymer able to donate or accept an electron, meaning the melanin pigment interacts with free radicals and other reactive species due to the presence of unpaired electrons in its molecules, making it an incredible antioxidant.

Polyphenols have antimicrobial, anti-inflammatory, and antineoplastic properties. Recent studies even suggest that tea polyphenols can be used for reducing sebum production in the skin and for treatment of acne vulgaris.

Related study: https://www.ncbi.nlm.nih.gov/pmc/articles/PMC5384166/


Polysaccharides like Beta-glucan are complex carbohydrates that exist throughout nature, especially in plants. Highlights from an active study, state that polysaccharides are able to accelerate the re-epithelialization and tissue regeneration of wounds. Their renewing and hydrating effects on the epidermis have been demonstrated, with the power to induce death of microorganisms causing skin infection. Polysaccharides may also protect the skin from UV radiation, preventing oxidative stress and cancer. Beta-glucans can effectively improve the appearance of fine lines and wrinkles by improving the structure of the skin. 

Related study: https://www.sciencedirect.com/science/article/abs/pii/S014486172101211X

How to prepare raw Chaga for skincare?
First, your Chaga needs to be harvested or bought, each comes with a set of moral laws to follow. Most importantly remember that Chaga needs to be harvested from a healthy forest, and a living birch tree. To keep Chaga around, the fungus needs to be harvested sustainably as it can take up to 20 years for it to mature. Sustainable harvesting of Chaga means that 40-50% of the fungus will be left on the tree.
Related: How to harvest healthy Chaga?
Then follows the drying process, which isn't complicated, simply make sure not to let the temperature exceed 50 degrees Celsius. Feel free to use a dehydrator or dry your Chaga in an oven by keeping the oven door somewhat open for airflow, perhaps you'll even find a dry, warm, well-ventilated spot in the house to leave the Chaga to dry safely. The drying process generally takes a few days, up to weeks if dried in the sun.
A large part of Chaga's longevity depends on how it is stored. The fungus is best to be kept in an airtight container in a cool, dry place. Unfortunately, exposure to the sun, air, humidity, and other contaminants affects the quality of your Chaga. When stored properly, Chaga has a shelf life of one to two years.
Related: How to dry Chaga and stay clear from mold?

Last but not least Chaga needs to be processed to make it bioavailable for humans. As mentioned before water extraction is the optimal and universal way to incorporate Chaga into your skincare.
With the water extraction method, Chaga is steeped in hot water for hours. During that process, the fungus's cells are broken down and water-soluble compounds from the raw Chaga are dissolved. When finished, the leftovers of raw products, as well as additional not soluble compounds that are left in the water, will be discarded after the process is finished. Water extraction can also be referred to as Chaga tea.

Related recipe: Chaga Tincture | Water extraction
DIY Chaga Face Toner for Acne-Prone Skin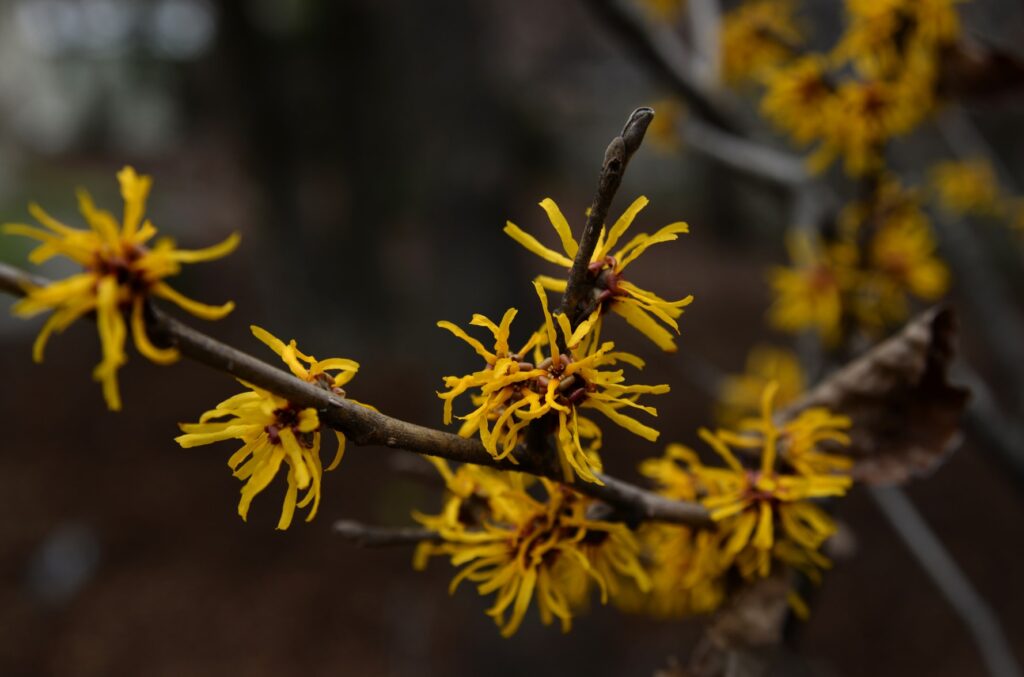 As we've learned, water-extracted Chaga has many benefits as a topical treatment for your skin. Reducing sebum production is just one of them. Alongside fighting inflammation and keeping the skin moisturized – Chaga can be an excellent aid to fight acne.
In this DIY recipe, we've paired the Chaga extract with Witch Hazel – another plant extract famous for treating acne-prone skin.
DIY Chaga Face Toner for Acne-Prone Skin
Ingredients
50

ml

hot water extracted Chaga

50

ml

100% natural Witch Hazel
Instructions
Measure out 50 ml of the hot water extracted Chaga

Pour it into a clean spray bottle

Measure out 50 ml of the Witch Hazel

Add this to the spray bottle

Give it a little shake and your toner is ready to use
Notes
It's best to keep this Chaga Face Mist refrigerated –  to keep it fresh and add a nice cooling effect to the skin once you use it. 
Use within a few weeks.